Costs & Repair Time to Fix a Dented or Damaged Car Door
If one part of your vehicle is most prone to getting damaged, it is your car door. While it's never great to discover you have a dent or ding in your door, it is something that can be repaired or replaced relatively quickly and easily.
Collision Center of Andover provides state-of-the-air automotive repair and restoration to Andover and Wichita. Repairing and replacing car doors is one of the many vehicle restoration services we provide. Our team is highly trained and experienced in repairing car doors quickly and expertly. But how long does it take to replace a car door?

Need your damaged door repaired? Call Collision Center of Andover at 316-733-9310.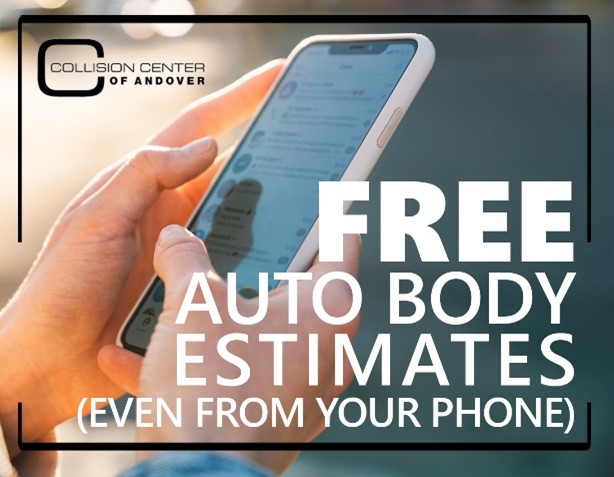 How long does it take to replace a car door?
Repair Time for a Damaged Car Door
On average, it usually takes around two hours for an auto body repair shop to install a replacement car door on your vehicle. This time can vary depending on the extent of the damage or how much custom work is required.
Some of the auto repair work to fix a damaged car door includes:
removing the old door
installing a new door with all of the necessary metal pieces, seals and weather stripping. This can include custom work for side mirrors or headlights as well
replacing any parts that need to be repaired or replaced, such as locks, handles, and window regulators
However, just because the only damage you see is on the door does not mean that is all that is wrong. Sometimes a collision can cause other vehicle damage that you cannot see. You can read about the 7 ways a small car accident can cause big problems.
Fastest Auto Body Shop in Wichita Area
Collision Center of Andover is proud to boast of providing the speediest body shop workaround. And it is something insurance companies keep track of. Repairing a vehicle and getting it back on the road isn't just important to the car's owners but also to the insurance companies. One reason is that shorter repair time means less money they will have to pay for a rental car. They keep track of the number of labor hours that individual auto body shops take in getting a vehicle fixed back up.
And by far, when it comes to this important speed factor, Collision Center of Andover leads the local industry with every major insurance company.
"We are the fastest and quality is not sacrificed in the process. We always exceed the insurance companies' expectations on repair time from start to finish. And we are pretty good at establishing a delivery time by just looking at the vehicle. If the vehicle is drivable, stop by for us to have a quick look and we can tell you in less than a minute about how long it would take to complete. Or fill out the request on our website and upload some pictures, and we can do the same thing."

-Ben Lawrence, Owner of Collision Center of Andover
How much does it cost to replace a car door?
Prices range from $500-$1500 depending on how much damage is done. The cost varies partly by whether the car door needs repainted or if it can be fixed by Paintless Dent Repair service.
You will not be surprised by an outrageous car repair bill. With Collision Center of Andover, we make sure to talk over the work and expected costs you can expect. We provide auto body repair free estimates to the entire Wichita area.

Need your damaged door repaired? Call Collision Center of Andover at 316-733-9310.
Does a damaged car door need to be repainted?
Yes, sometimes a damaged car door will need to be repainted. If the car door damage is relatively minor, like a few scratches or dents, likely, you won't need to have the door repainted. In many instances, we can provide paintless dent repair services to get your car looking like new again.
If the damage is more significant, then yes, you will need to repaint or replace the door. How long does it take to repair a car door for this depends on how big of an area needs to be repaired and how much damage was caused.
Note: If you plan on painting your vehicle and replacing a damaged or dented body part before respraying, this will save time and money.

Need your damaged door repaired? Call Collision Center of Andover at 316-733-9310.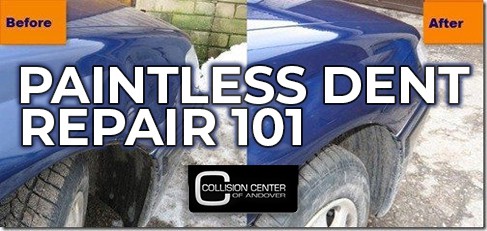 IMPORTANT NOTE: Other Factors Determine Car Repair Time
How long does it take to replace a car door? While auto repair shops like Collision Center of Andover can often replace get a car door in a matter of hours, there are times when that is not possible. There are a few other factors beyond the time it takes to do the work.
Materials
If your vehicle's door requires particular or specialty components or materials, there could be a delay in getting that part. While parts can often arrive very quickly, sometimes unexpected circumstances can slow down delivery. A hurricane in Florida or a flood in Iowa could impede a supplier's ability to deliver the necessary part to us quickly.
Local Repair Demand
Sometimes, all the auto repair shops in the Wichita area are busy. For example, after a hailstorm, many drivers look to get those hail dents fixed. If a lot of customers want auto body service, you will wait longer to get the work done you need.
Read more about the various factors that determine how long an autobody repair can take.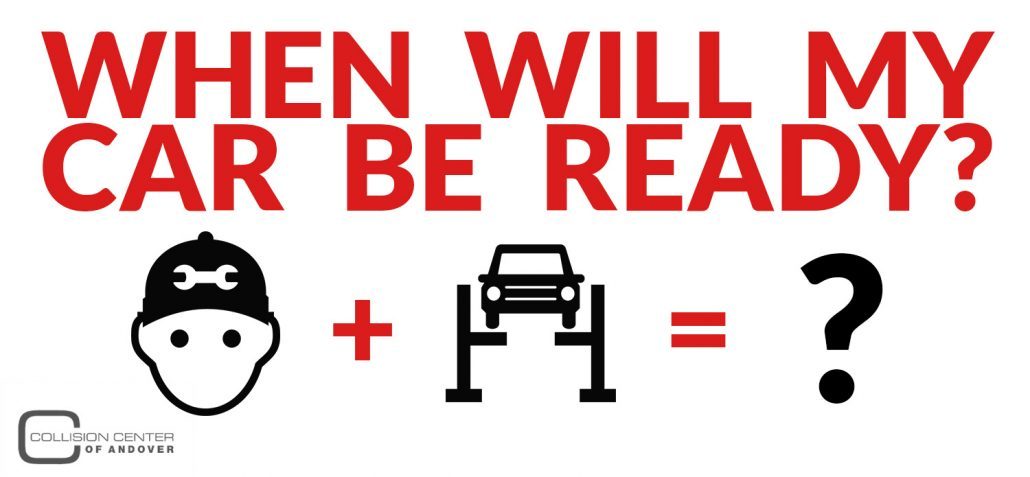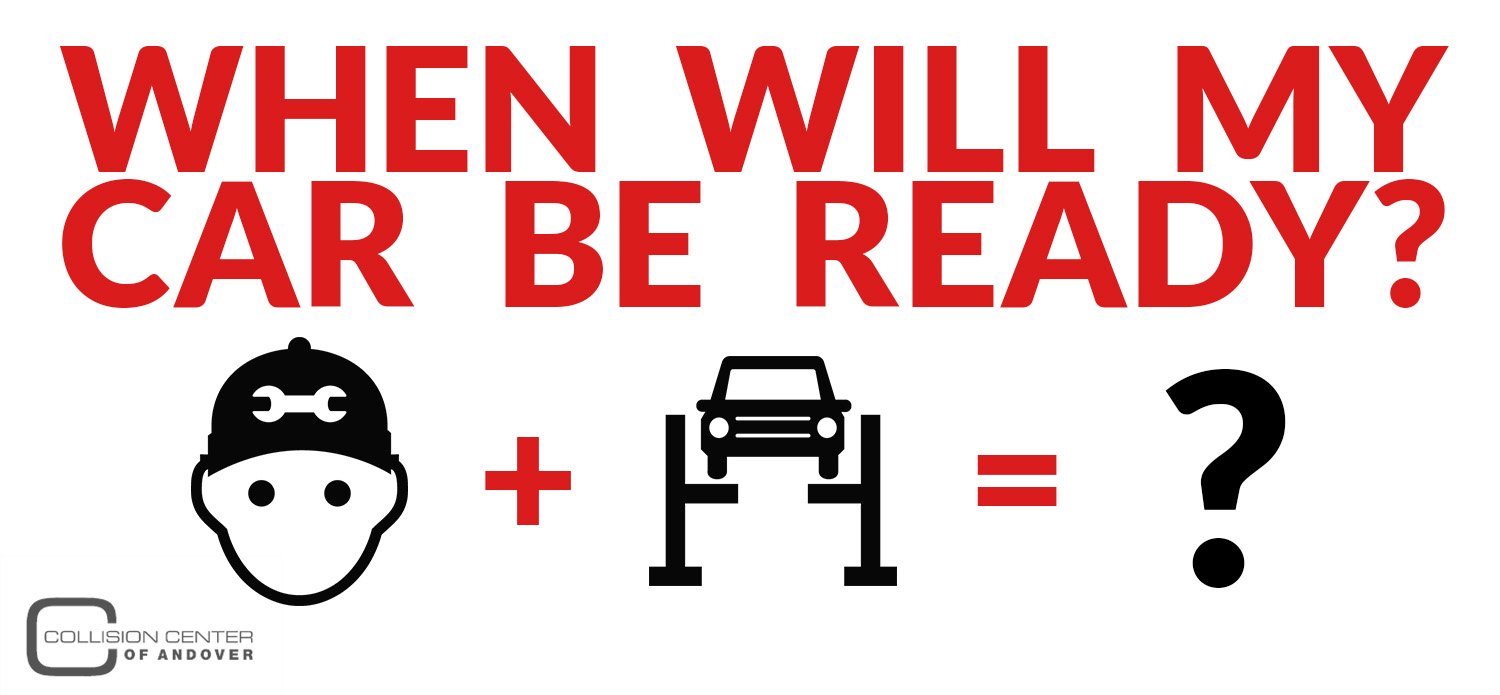 Have more autobody shop questions? Check out some of our popular articles on frequently asked car repair questions:
More Auto Body Tips & Articles