How to Remove Deep Scratches from a Car
When to Fix Car Scratches Yourself vs. Taking it to the Autobody
There's nothing worse to find on a shiny, new car than a deep scratch. A once-perfect vehicle now marred by some unfortunate incident. It's a minor problem that some might want to ignore, but for a lot of us, it's one that bothers us every time we see it. The good news is that a scratch on your vehicle's paint job, even a deep scratch, is easily fixable. And there is good reason to fix it soon, too. So how do you remove deep scratches from a car?
Collision Center of Andover is the Wichita area's I-CAR Gold Class certified team of auto body technicians and our guys know everything about vehicle scratches and the best way to get them out.
When a Car Scratch is More than "Just a Scratch"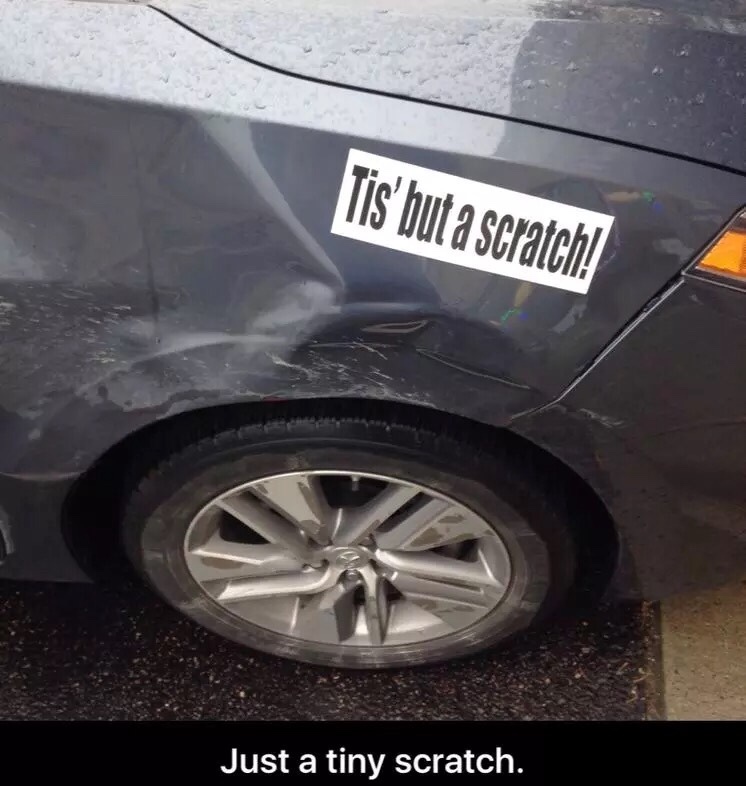 First, let's discuss why this is more than just a surface problem. While the scratch on your vehicle's finish may appear minor and will go unnoticed to most other people, it may be more than a cosmetic problem. A scratch in your paint could lead to future problems. A deep scratch, especially, can pierce your paint job and result in serious damage.
Once your car's topcoat is penetrated, the next layers of your base paint layer and even the metal body can become exposed. That's when rust becomes a problem. It can take just a day or two for rust to develop when a vehicle's bare metal is exposed. Once you have rust, you have a bigger problem. And one that will need to be resolved by a professional technician, like our qualified auto body team.
Can I Get Rid of a Deep Scratch from my Vehicle Myself?
There are some instances when people can buff out scratches on their own vehicle. If the scratch is not too deep and it hasn't penetrated the lower paint job, you may be able to get rid of minor scratches yourself.
How do I know if I can buff out a scratch myself?
Good rule of thumb: If you can catch the scratch with your fingernail, then it won't buff out.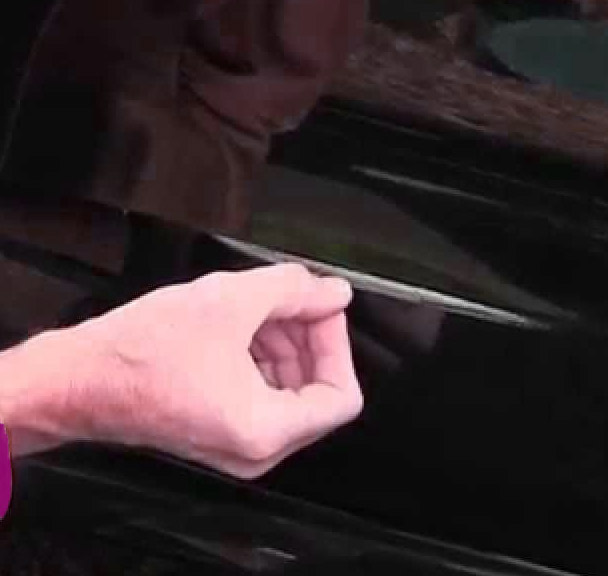 It'll take a bit of work and quite a few products and tools, but if you want to avoid a visit to an auto body shop, there are steps you can take to handle it yourself. However, be aware that this is rarely the best option. We'll get into why that is in just a bit.
If you want to try to fix your car scratches yourself, here are some of the things you will need:
DIY: Repair Needs to Erase Deep Scratches from Car:
Polishing compound
Buffing pads
Microfiber cloth
Glazing putty (if you need to fill any cracks or significant scratches)
Spreader tool for the glazing putty
Paint leveler
Touch-up paint
Car wax
Along with these products, you may find you need to work on your technique to fully get the paint job looking like new. It can be difficult to perfectly get out scratches if you've never done this before.

When To Go to an Auto Body Shop for Paint Scratches?
Be aware that trying to get out scratches yourself is rarely the best option. You won't save any time, as typically this is a quick job for any quality auto body shop to handle, nor is it an expensive repair.
Simply put, getting out scratches is one of the easiest repairs we make every day. Our team of experienced auto body technicians are experts at this and can get it done quickly with perfect results.
Bringing your vehicle to a shop like Collision Center of Andover will not only save you a lot of time and hassle trying to figure out this job yourself, but also it won't cost you as much as you think. In fact, we charge very little or nothing to our customers for buffing out annoying scratches!
If you have deep scratches or a lot of scratches, sometimes the solution will be beyond your ability. The entire panel may need to be repainted, which is another service we provide. We offer a full range of auto body services including the much preferred paintless dent repair service. You can count on our team of experienced techs to accurately assess exactly what sort of repair will get your car back to looking like new as quickly and efficiently as possible.
We stand behind that promise with a lifetime guarantee on our workmanship.
Need to Repair Deep Scratches from a Car? Call Collision Center of Andover
Collision Center of Andover is conveniently located just minutes outside of Wichita. Our team of expert auto body technicians can handle everything from fixing deep scratches, paintless dent repair to full collision repair. Watch a stunning video of how we knock out dents quickly with the PDR method!
We are proud to be the preferred auto body collision repair shop for customers in the Wichita area and beyond, including El Dorado, Benton, Augusta, and Rose Hill.