Auto Body Car Repair Shop Serving Augusta
State of the Art Collision Shop in Butler County
Welcome to Augusta, Kansas!
Few communities have the great benefits residents in Augusta enjoy. Living 20 minutes from Wichita keeps this wonderful community out of the hectic problems of city life, yet close enough to enjoy the convenience. But what's great is that you don't even have to drive al the way in to the city to get state-of-the-art car care. Collision Center of Andover provides the area's highest quality in auto body repair – just minutes away from Augusta!
Since 2006, Collision Center has been relied upon by residents from Wichita to Augusta and communities all around for collision service and general auto repair. Conveniently located on Andover Rd., you can get the Wichita area's best auto service without having to actually go into the city! Our Butler County auto body shop is located just 10 miles away from downtown Augusta.
Augusta, KS – Good Neighbors
Being right at the confluence of the Walnut and Whitewater Rivers, the City of Augusta can brag to being "where the metro's modern edge meets the serenity of the sweeping grasslands."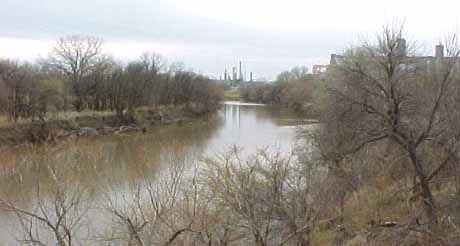 Other great features of Augusta: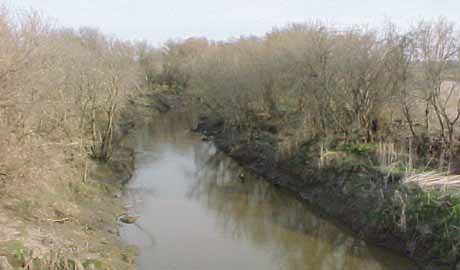 Andover Neighbor Businesses
We have been fortunate to have wonderful neighbors doing business alongside our Andover auto body shop here on Andover Road.
Back in 2012, the wonderful The Rusted Rooster opened. What started as a locally owned handmade goods store has evolved to include a cozy coffee shop, helping to keep our team of auto body technicians caffeinated for many years! The Rusted Rooster is regularly voted as a Local Favorite in community polls and was named the Andover Best Business in 2018!
Another great Andover business opened on our street back in 2011. The Music Scene has grown over the past decade to provide many music opportunities and even an events venue! Like Collision Center of Andover, the Music Scene is a family-owned business.
One of the most widely known businesses headquartered in Andover is Vornado, manufacturer of electric fans. The company's history dates back to the 1920s as a business that was looking to improve airplane propellers.
Like many of our commercial neighbors, Collision Center of Andover is a proud member of the Andover Chamber of Commerce.
The Gold Class Auto Body Shop Serving Augusta, KS
When you need repair work, you want to find the best shop for your vehicle. When you search "auto body augusta ks", you want to look for a few key things to find the place you can trust to do the job right the first time.
Check for reviews. You will find Collision Center of Andover We know that when it comes to getting your vehicle repaired, there are several options available to you in Andover and nearby Wichita. But with such a large investment as a vehicle is, you want to trust yours in the hands of a team you know you can trust.
With our nearly 20 years in business and a combined 125 years of experience, our team of qualified autobody technicians provide expert service. You can trust us to do ONLY the work that is needed. We will never recommend work that is not necessary.
We are one of the few Andover auto body repair shops officially recognized by the collision repair industry as a Gold Class i-Card facility. We also guarantee the quality of our workmanship by providing a limited lifetime warranty on our work.
Some of the services we provide include: