Paintless Door Ding Repair in Andover
Quick PDR Fix to Little Dents in your Vehicle
We see all sorts of auto damage here at our Collision Center of Andover auto body shop. We are a full-service automotive business ready with the tools and trained team to handle the biggest scrapes and dents that can happen to a car in a collision. But sometimes the problems that cause many people big headaches are actually little things. It doesn't seem to take long before you find that your new, shiny car suddenly has tiny dings in the door.
Car dings are so common because so many things cause them. A shopping cart could have smacked your vehicle in the Dillons grocery store. Perhaps someone parked too close to your vehicle and opened their door right into yours. And of course, as we all know too well here in Kansas, hail can leave a vehicle covered in tiny pock marks.
While door dings and tiny marks won't keep you off the road, they are still a problem. Those dings can decrease the value of your car and increase your chance for further damage such as paint erosion and rust.
PDR: The Better Door Ding Solution
Auto body shops have handled door dings for decades. At one time, you would have had to wait a couple days or more to get those little dings and dents removed from your vehicle. The old conventional way of repairing dents is to fill the imperfection with body filler. Then begins a process that includes hardening, sanding, adding primer and then paint to match the original paint color. The work required and the cost for this auto body repair was relatively substantial. Thank goodness that technology in the automotive industry grew to make newer and better solutions for fixing door dings.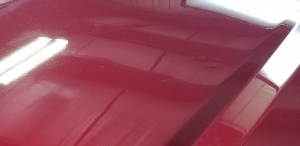 Paintless Dent Repair (PDR) is a highly successful process of removing many types of damage to a vehicle's body. It's a service we employ frequently here at Collision Center of Andover. We have a team of trained and highly experienced auto body repair experts who can make dents and dings of all sizes disappear.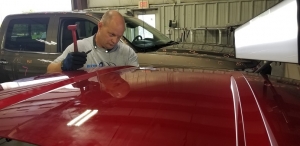 Paintless dent repair is a technique that allows body shop repair technicians to fix an imperfection without damaging the vehicle's paint job in the process. While the history of this auto body technique actually has roots leading back to the 3rd Century BC, it became a technique perfected for the automotive industry in the last century. An early, basic form of it was first utilized in Germany in the Mercedes Benz factory. Then about in the 1980s, paintless dent repair became a service provided by auto body shops in America.
Paintless Door Dent Repair in Andover
Collision Center of Andover has provided exceptional professional paintless dent repair service for decades. We are proud to provide PDR service to vehicle owners not just here in Andover, but for residents all across Butler County and also Wichita and other Sedgwick County communities.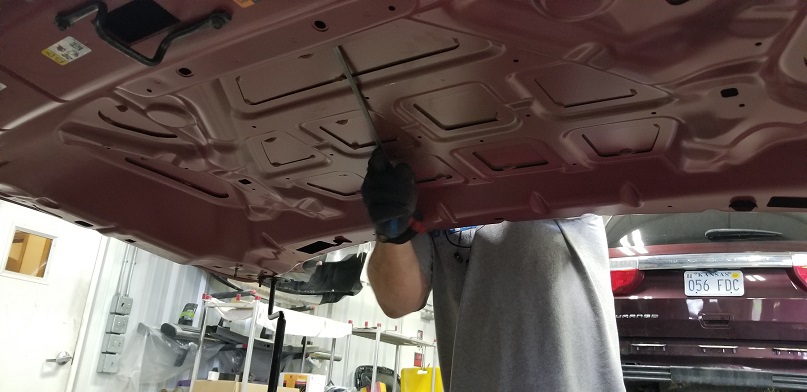 By applying PDR to door dings and other larger dents, we can thoroughly fix and smooth your vehicle's body back to its original shape. And we can do it much quicker and much cheaper than other auto repair methods.
Paintless dent repair has become such the preferred standard with a lower repair cost that it is now highly recommended by most insurance companies.
How Long Does PDR Take to Fix a Door Ding?
Getting your vehicle fixed with PDR service means you will get back on the road in your own vehicle quickly. Some tiny dents and door dings are often fixed in the same day. However, if you're facing a more serious car dent or simply a lot of little ones, you can expect to wait longer. A car suffering a great deal of hail damage may take a day or two.
So take a look at those tiny dings that annoy you every time you go to your car door. Imagine having that aggravation gone in a matter of hours. We have made this so easy for you. You can contact us online right now to get your car's door dings repair scheduled. Or if you have questions before scheduling service, just give us a call at (316) 733-9310 or request a free auto body repair quote online.