Finding a Female Friendly Car Repair Shop
6 Steps to Fair Auto Collision Service for Women Around Wichita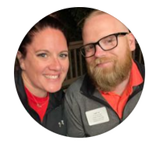 "HANDS DOWN THE BEST COMPANY IN THE BUSINESS.
As a female I try to have my husband do all my car stuff, you know the bad raps that have been in place for ages: this company treated me fairly, Jeff was so nice and accommodating, his staff was just as pleasant. They were respectful and so sweet…"
Women Rate Collision Center of Andover 5-Stars!
That was a review Collision Center of Andover received – posted to our Facebook page. It was written by a recent customer named Pearl who came to us after someone backed into her vehicle and caused a lot of damage.
Pearl is like half of our auto body shop customers in the simple fact that she is a woman.
It shouldn't surprise anyone to know that women make up about half of the customers going to auto repair shops for vehicle repair in the United S. Yes, there is a stereotype that guys take care of all the car work and decisions. But that's just simply not the way things are anymore.
Bad Car Repair Shops for Women?
Most women take care of their own automotive needs, including which car to buy and deciding where to get their vehicle serviced. For a long time, auto repair shops have gotten a bad reputation for being unfair to women.
Unfortunately, shady car shops still exist. Women may still find they are overpaying for service or paying for unnecessary service by mechanics who think they can get away with it.
In a 2013 survey, 77% of car owners believe mechanics are more likely to sell women unnecessary repairs. And 66% believed women were charged more than men were for the same services. It's no wonder that many women hate going to the auto repair shop more than the dentist!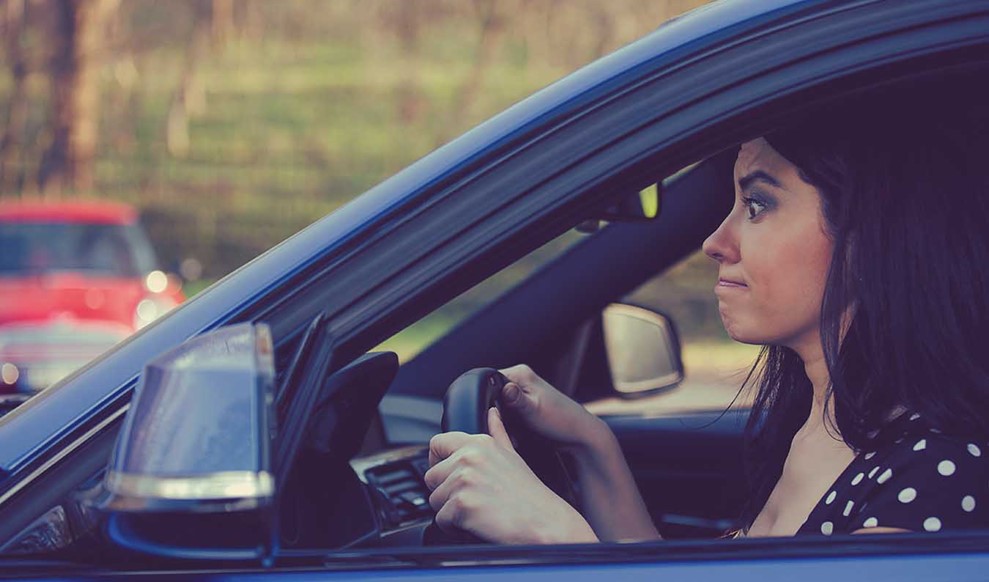 Women Are a Driving Force – Literally!
While women may have not been driving as much as men for most of the last century, today women have more than made up for lost time.
Check out these current stats:
More women have driver's licenses than men do
Women spend more time on the road
Women spend more than $200 billion dollars buying & servicing their vehicles
Today, more women are taking care of their own vehicles and protecting themselves from a scam.
In a 2020 Survey among 2000 female drivers:
3 in 4 women do research on pricing and repairs before going to an auto shop
41% have refused a service because they didn't think it was necessary
How To Ensure Getting Fair Car Repair Work
Any person looking to have a mechanic do work on their vehicle, whether you are male or female, can take proactive steps to make sure you are getting the proper service and price.
Find a reputable auto repair company with trained mechanics and autobody technicians with a proven track record of quality work. Ask friends and family who they have used and been happy with. Many of our customers have come to us because of referrals from our many satisfied customers!
Look for a neat and orderly facility. Here at Collision Center of Andover, we are proud to boast a well-organized state-of-the-art auto body shop.
Do basic research on the service you need. You can check out our wide range of helpful guides available on our site, including such issues as:
Get a second opinion. If you can drive your vehicle to another facility and/or have the time to shop around, see if another mechanic would recommend different work or charge a different price. Collision Center of Andover provides a convenient way for you to request an estimate for repair work online.
Ask questions. Don't be afraid to ask questions to the people in the shop – from the customer service person at the front desk to the mechanic servicing your vehicle, be proactive in relaying any of your questions or concerns. Throughout the service of a vehicle, our team is often giving customers ongoing updates of the work and any updates to their vehicle's repair.
Keep records of your vehicle along with any receipts for work done. If you run into any problems, these documents can help determine what is needed or if you were improperly charged.
Collision Center's Commitment to Fair Vehicle Service to Women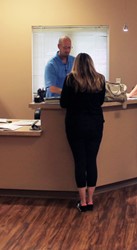 Collision Center of Andover has been in business since 2006.
In the nearly 2 decades of providing professional auto services to the entire Wichita area, we have been committed to providing fair, quality service to all our customers – both men and women! Count on us for female friendly auto repair.
Our team of qualified autobody technicians provides expert service with friendly customer care – suggesting ONLY the work that is needed. We will never recommend work that is not necessary.
We are one of the few Wichita area auto repair shops officially recognized by the collision repair industry as a Gold Class i-Card facility. We also guarantee the quality of our workmanship by providing a limited lifetime warranty on our work.
But don't just take our word for it. Here is the rest of the glowing review from Pearl:
"They were very communicative about the process and where they were and what insurance was saying. They got my car in as soon as they could. It was done in the time frame they said it was, there was a minor kink and they immediately fixed it and were so nice about the whole thing.
The paint is 10000000% matched and absolute perfection.
I cried happy tears to have my car back and if not for the paper trail, you would've never known someone backed into my car.
I'll go here over any other shop. Thank you for being so good to me and my sweet baby, still very happy with my car!"
You can find more customer reviews and testimonials for our expert car service here.
Give Collision Center of Andover a call for the autobody service or repair your vehicle needs. We are conveniently located just a few minutes away from east Wichita off Kellogg. We are proud to be the preferred auto body collision repair shop for customers in the Wichita area and beyond, including El Dorado, Benton, Augusta, and Rose Hill. Give us a call at (316) 733-9310 or send us a message online.