How to Fix a Dent in a Plastic Bumper
Your vehicle's bumpers are important in a collision. They absorb the contact of the crash. But that also means they are a part on your vehicle that may see the most damage. When you have any collision damage including a dented plastic bumper, you can always bring it to the I-CAR Cold Class certified auto body technicians at Collision Center of Andover.
Plastic Bumper: Repair or Replace?
There are different kinds of bumpers on vehicles today. That includes steel, metal, chrome, and fiberglass. However, most vehicle bumpers are plastic with an aluminum or steel reinforcement bar. In the early days of motor vehicles, bumpers were a hard material intended mostly for decoration. The first plastic bumpers appeared on the 1968 Pontiac GTO.
If you have a dent or crack in your plastic car bumper, can you remove dents without replacing the part? Can it be repaired? The better question to ask might be: Should it be repaired?
Here in our auto body shop, we have seen all sorts of damage done to bumpers. While these damaged plastic car bumpers can be repaired, for most of them, they shouldn't be repaired. And there is one main reason why.
It is more expensive.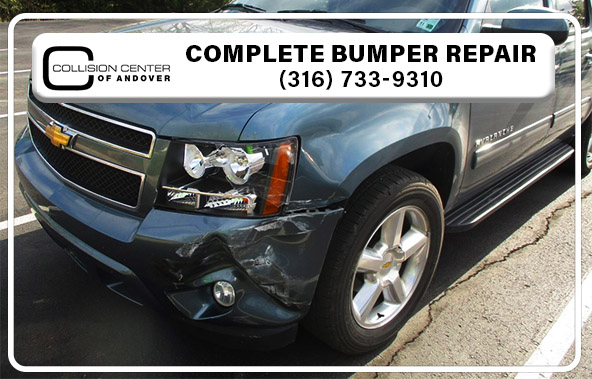 Most often, replacing a damaged plastic front bumper is actually going to cost less than getting it repaired. It does depend on a few factors. Where the damage is, how bad it is, and how much the paint was affected all need to be considered in determining whether a repair is the adequate fix.
Plastic Bumper Repair: Shortcuts Don't Work
This is important for vehicle owners to understand because some repair shops may take shortcuts.
Here at our auto body shop, we see the consequences of other repair shops trying to avoid a complete bumper replacement when it was needed. Often it is a car dealership trying to make a quick repair on a dented plastic car bumper. They will blend the paint for spot refinishing work. When this happens, you may see your car returned looking as good as new, but it often doesn't last.
This bumper repair shortcut often only lasts for 6 months! Not soon after, the paint will likely start peeling.
If you spot fix the dents and scratches in a bumper, you are not going panel edge to panel edge. This shortcut is what will lead to eventual paint peeling. And it will be more likely to fade.
If you see any cracks in your bumper, that is a clear sign it needs to be completely replaced. A crack weakens the structural integrity of the bumper. For it to handle the job of absorbing an impact from a collision, you want to be sure it is structurally sound. Any cracking means the bumper needs to be replaced.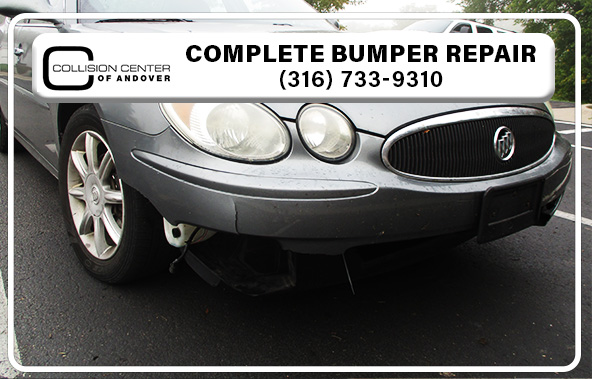 How Long will a Car Bumper Replacement Take?
The downside of getting a plastic car bumper replaced instead of only needing a repair is the potential wait for a new bumper. An older or specialty vehicle may require a longer wait time for this repair work to be completed. Factory parts that are no longer being made for a vehicle can also delay the repair.
Outside of finding the replacement bumper needed, other factors such as the weather and supply chain issues affect how long this work will take. Read this article for the 9 biggest factors that impact how long any sort of vehicle collision repair can take.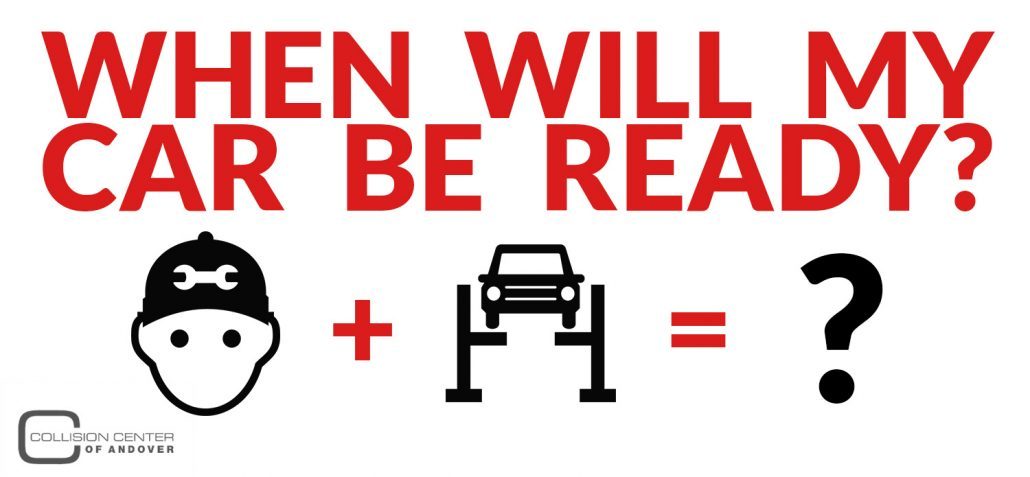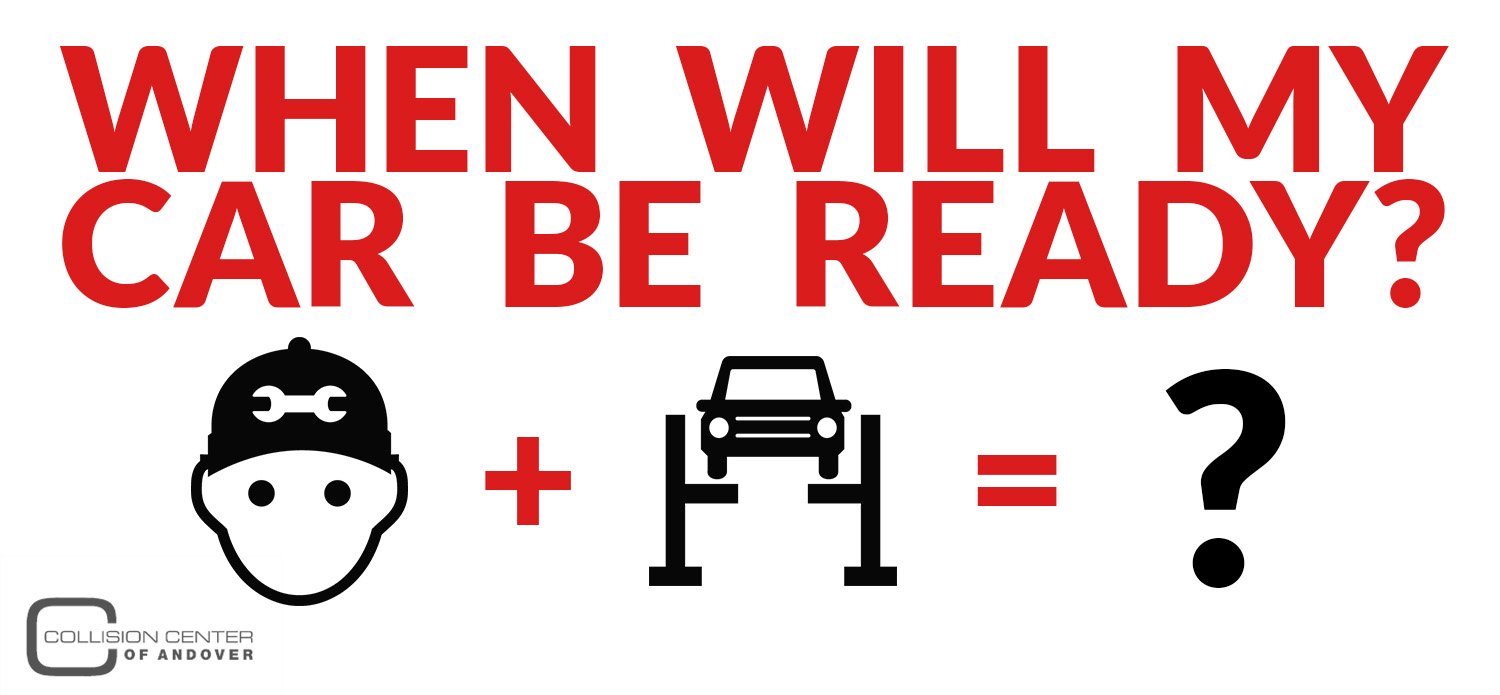 Wichita Area Car Bumper Service You Can Count On
Collision Center of Andover provides quick repair and replacement to vehicle bumpers. Our skilled technicians can provide service to any type of vehicle and on any material of bumper. We will work with you and your insurance company to ensure you get the proper service that will not only get your vehicle back to looking like new again, but with a collision repair that will last. We stand behind that promise with a lifetime guarantee on our workmanship.
Need to have your car's plastic bumpers be repaired? Call Collision Center of Andover at 316-733-9310.
Collision Center of Andover is conveniently located in Butler County, just minutes outside of Wichita. Our team of expert auto body technicians can handle everything from fixing plastic bumper covers, paintless dent repair to full collision repair. We are proud to be the preferred auto body collision repair shop for customers in the Wichita area and beyond, including El Dorado, Benton, Augusta, and Rose Hill.
More Helpful Auto Body Repair Articles