15 Years in Business Serving the Greater Wichita area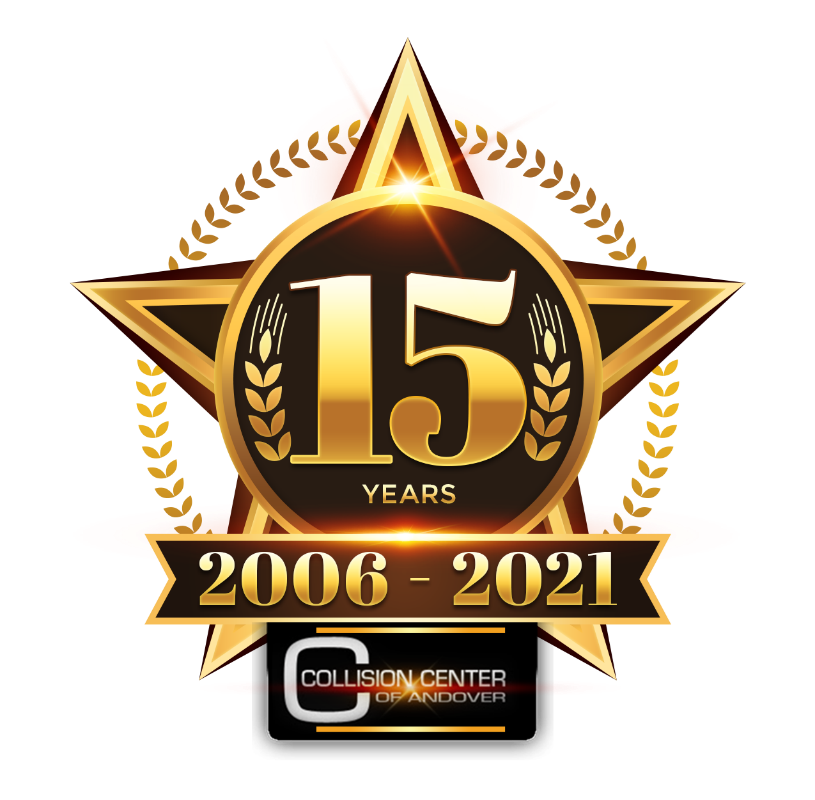 This year is a big year for our company. 2021 marks the 15th year Collision Center of Andover has been in business!
It was on March 14, 2006 when founder and president Ben Lawrence opened the doors of our auto body shop here at 948 N. Andover Rd. Ben continues to run the business that has remained at this location for all of our 15 years. Our location has provided us great opportunity to serve not just the people of Andover, but also residents from Wichita and surrounding towns.
Auto Body Shop Accomplishments
Since the beginning, it has been our commitment to provide the best auto body service in the area. We often get customers from Wichita who decide the pass up on closer shops because they know they can trust our expert vehicle repair service.
In addition to our dedication of having the most skilled auto body technicians around, we have been awarded for our quality of work. Collision Center of Andover received the Gold I-Car Certification, which is truly the gold standard in the auto body industry. With this certification, you can be sure Collision Center of Andover will get your damaged vehicle back looking as good as new.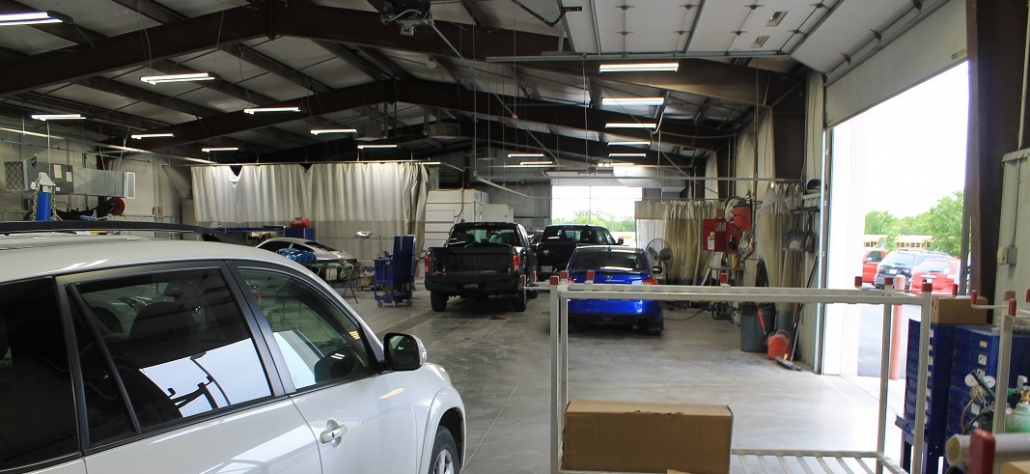 Our Team. Our Family.
Our team at Collision Center of Andover is responsible for our great success over these many years. We are like family, and in some cases, we mean that literally. Some of our team has been with our shop since also the beginning, including highly skilled technicians Kenny and Neil or Kyle who is quite possibly the best estimator in town.
Thank You to All Our Customers!
We wouldn't be celebrating if it wasn't for all of our wonderful customers. Supporting local businesses like ours is what makes our Kansas communities such a great place to live. We have serviced tens of thousands of customers and appreciate each and every one of you. We feel incredibly grateful whenever you share your feedback of how we restored your vehicle. From the dozens of 5-star reviews on Google to the many glowing customer testimonials, we love hearing how we exceeded your expectations!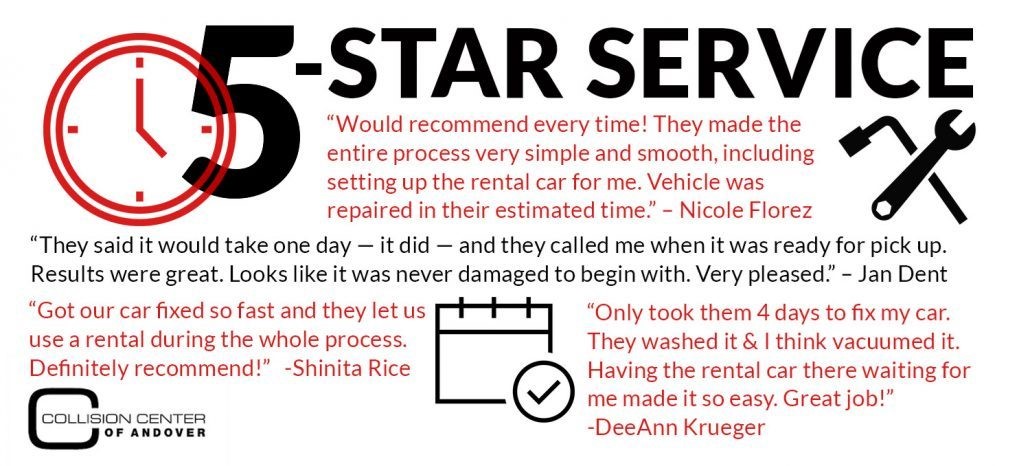 Along with providing needed vehicle repair service, Collision Center of Andover has given back to the communities that have given us so much. Whether it is supporting Andover schools and Butler Community College, the Andover Caring and Sharing Mission, or participating in the annual Walk to Defeat ALS in Wichita, our shop is proud to be involved in some of the best parts of our community.
Collision Center is Here to Help You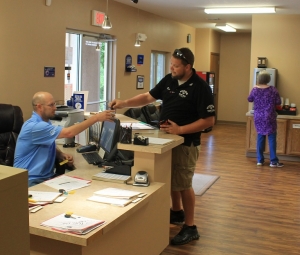 If you find yourself with a damaged vehicle, whether from a collision or hail damage or a door ding from the parking lot, let us help.
Collision Center of Andover specialize in paintless dent repair which allows us to fix your vehicle with state-of-the-art technology that gets you out of the shop quickly and more cheaply than traditional vehicle body repair.
Give us a call at (316) 733-9310 and let us know how we can get your vehicle back to its original condition. We can even provide a virtual quote option to get you a free estimate quickly over the phone.