What to Do When You Need a Tow in Wichita or Andover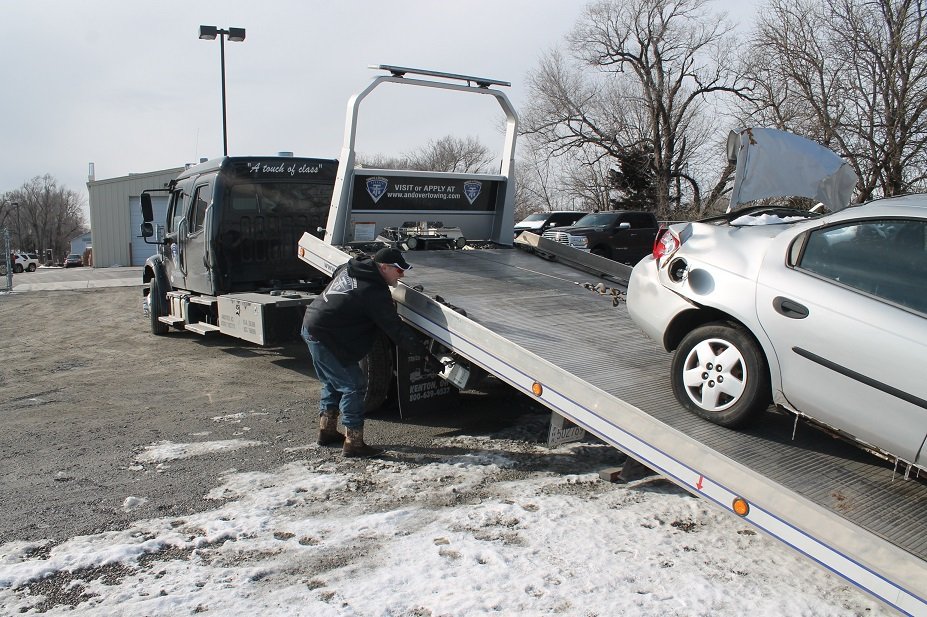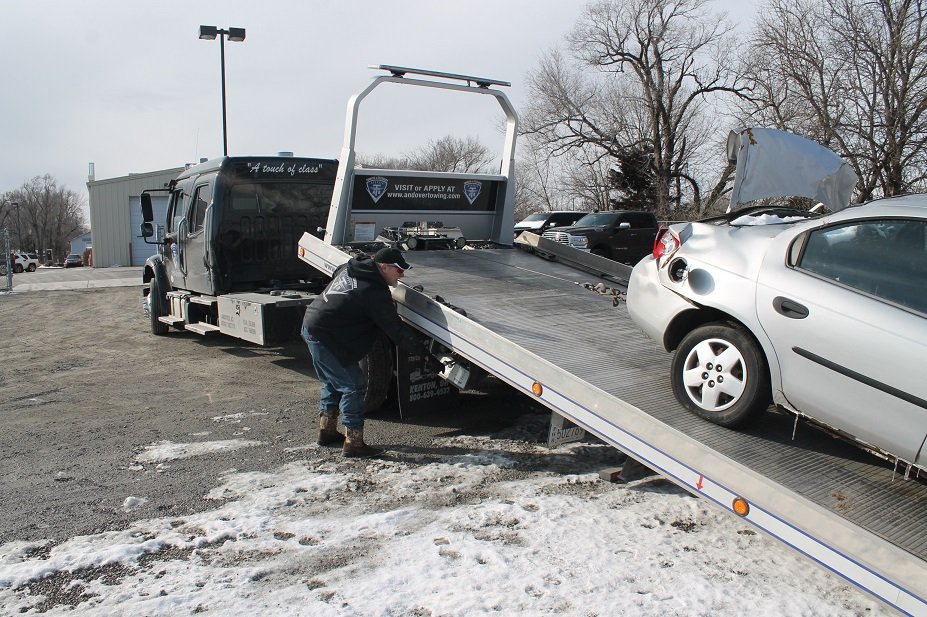 There you are, on Kellogg, and suddenly your car breaks down. Maybe you're driving up Andover Rd. when a pothole as big as the Wichita ditch brings your vehicle to a complete stop. Or perhaps you're returning to your car from shopping at Towne East Mall only to discover your vehicle just won't start.
It's just about inevitable that at some point in your life, some problem or another will leave you stranded. Fortunately, this is exactly what a tow service is meant for. But if you've never had a need to call a towing company before, you may be unsure of how it all works.
---
6 Tips to Getting Towed
---
1. What to Do First When You Need a Tow
The first thing you need to do will sound easy, but it is sometimes more difficult than you'd expect.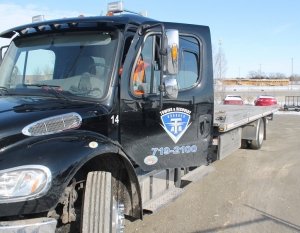 Having your car break down can be very stressful, especially if it happens in the middle of night or in the middle of a freezing Wichita winter. You may think the first step is to call a tow truck driver. Nope. The first step is to know the phone number of a tow truck driver.
When you suddenly find yourself stranded and stressed out, finding a towing company that can service you right away – and one that is reliable – may be difficult at this exact moment. The good news is that this often stressful first step to getting towed can be alleviated by something you can do right now. It'll only take you a couple of minutes. Find a towing company and put their number in your phone now.
Go ahead. Stop reading this blog post so you can do that. We'll wait. Or we can speed up the process by recommending a Wichita & Andover towing service that thousands have relied upon for decades. Ours!
If you are like thousands of people across Wichita, Andover and south central Kansas, you've relied upon the team at Collision Center of Andover for your vehicle work. Did you know our Andover auto body shop also offer a towing service? Your search to finding a reliable local towing company can stop right now with us! The number to get a tow 24 hours a day, 7 days a week to areas across Wichita, Andover, and surrounding communities is (316) 719-2100.
2. Safety Comes First
Does it seem wrong that this is the second item on the list? If you've already prepared for the possibility of a potential car break-down with putting a towing service company in your contacts, then this becomes the very first thing you do when a break-down occurs.
Make sure you are in a safe place. If your vehicle is on the road, get out of your vehicle and wait on the shoulder or curb. If your vehicle is stopped in the road and posing a danger, you should call 911 so the Wichita or Andover Police Department can come out and ensure your vehicle isn't a danger on the road. While you wait for officer assistance, put yourself in a spot that's off the road and a bit to the rear of your vehicle to stay safe from a potential accident.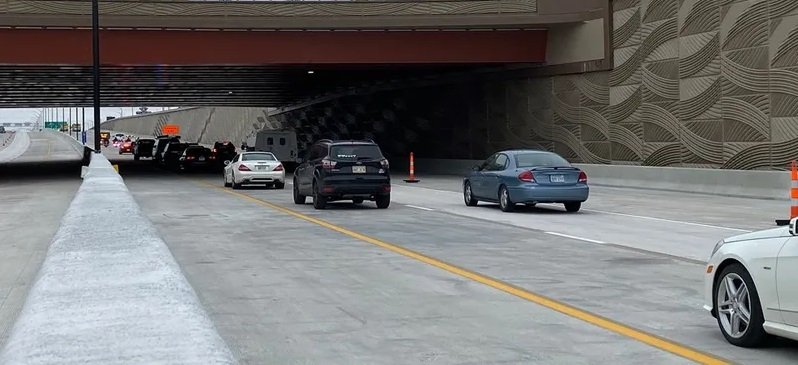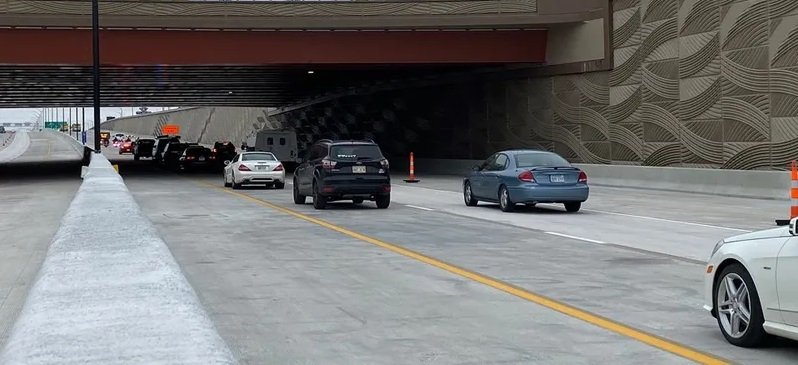 3. Call a Wichita-area Towing Company
Now that you've ensured your own personal safety, call for a tow. You will need to provide them with where you are located. If you can't be sure of your exact location, provide the main cross streets you are near and which direction you are from that intersection. If you have a smart phone with a mapping app, open that to see where you are.
4. Take Out the Items You Need (and/or Value)
Now you need to get ready for the tow truck driver. Gather up the items you need such as your purse or your wallet. Grab your phone, perhaps also your car charger. If it's winter, be sure to get your coat, hat, gloves, or whatever you need to stay warm. If it's summer, hopefully you have a water bottle or something to drink in your car.
You probably don't know how long you will go without your car that's suddenly broken down. So if there are any items you'll need in the next couple of days that is in your vehicle (maybe that library book that's due back soon), be sure to gather those items up.
Do you keep anything valuable in your vehicle? Maybe some emergency cash in your glove box? A rosary on your rear-view mirror? If you can gather those items, do it. It's not worth worrying about anything you deem valuable. Plus, this might precisely be the time when you need that extra cash and rosary.
WARNING: If you are in a position where you can't wait inside your vehicle safely, you may want to avoid this step altogether. It's not worth risking your life to save your wallet.
5. Take photos
In many vehicle break-down situations, this may not be needed. For example, there is probably no reason to get pictures of your dead car in the mall parking lot (unless that's the sort of thing you want to Snapchat).
When should you take photos? If you believe someone else is to blame for your break-down, you will want photos to help prove your case. Hit a giant pothole on North Oliver? It's possible the City of Wichita is liable for not repairing the pothole earlier and may cover the repair expense. So take photos of that massive street hole.
Another reason to take photos is for the repairs you will need. By sending those photos to local repair shops, you may be able to get estimates allowing you to shop around. We at Collision Center of Andover provide these estimates and offer a way for you to upload photos of your damaged vehicle to get a repair quote quickly.
6. Know Where You are Going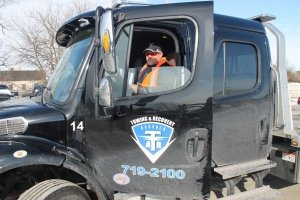 After dealing with a break-down and waiting for a tow, you are probably ready to just be home. But, unfortunately, you've got some arrangements to make.
What needs to happen to your car? And where is that? The tow truck driver is going to need to know where you want to tow it. Perhaps you have an auto repair shop in town you trust. If not, then you've got a limited time to determine where you want to go.
While you may know that Collision Center of Andover handles auto body repair, we also can handle more general vehicle repairs to get your car or truck back up and running. If you call our towing service, they can take you to our shop. However, it's not required. Our towing service will take you to any vehicle repair shop of your choosing in Wichita or Andover.
Get Trusted Towing Service from Collision Center of Andover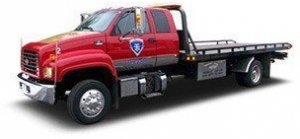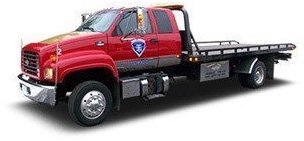 We have you covered! Collision Center of Andover provides towing services to anyone in Butler Counter and the greater Wichita and Andover areas. Our towing service will bring you right into our shop or to any destination or shop of your choice. Call for a tow at (316) 719-2100. We are available 24 hours a day!